Blog 2019-20

Subscribe to Blog 2019-20 through
Valentines "Crushing" on M.E. LaZerte
It's no secret that LaZerte students are admirers of our school - see the love for yourself!
Click here and enjoy!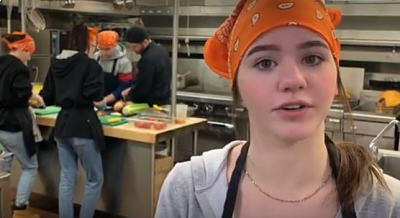 IB Information Night and LaZerte Open House - Spread the Word - Save the Dates!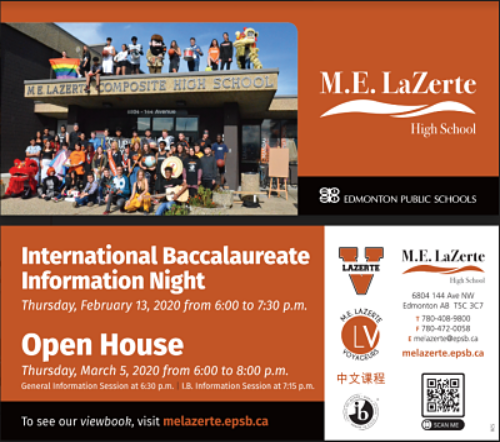 Spirit Wear - Available to Order
Attention Voyageurs - if you would like to order your very own "spirit wear", please go on our website to order. The online store will be open until February 21st! https://lazertespirit2020.itemorder.com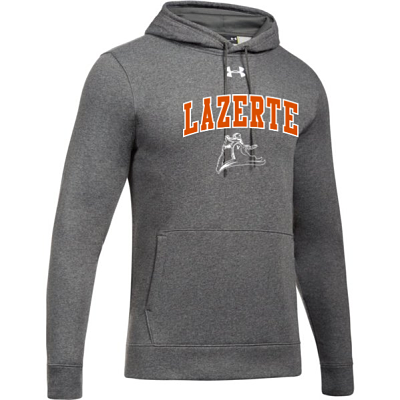 So Many Ways to Wish Our District "Happy New Year!'
Click here to watch our very own M.E. LaZerte students wish everyone in our school community "Happy New Year!" This video was made the feature EPSB.ca video to start 2020 in a welcoming and uplifting manner.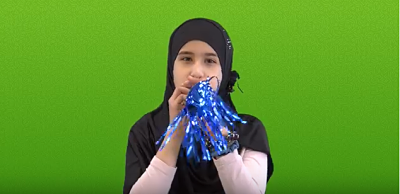 January 30 - Public Discussion with EPSB Trustees: Current Realities in Edmonton Public Schools
Find out the latest information on the realities of public education with Edmonton Public Schools.
Hosted by EPSB Trustees Trisha Estabrooks and Michelle Draper. Information in the poster below.