M.E. LaZerte News

Subscribe to M.E. LaZerte News through
Parents in the Mandarin Bilingual Program - Join the Edmonton Chinese Bilingual Education Association!
EDMONTON CHINESE BILINGUAL EDUCATION ASSOCIATION (ECBEA)
Parents with students enrolled in the Mandarin Bilingual program are invited to become active members of the ECBEA, helping to support its goals, including:
promoting the learning and understanding of Chinese language and culture
serving as a collective voice on behalf of parent members
liaising with Edmonton Public Schools on matters pertaining to Chinese bilingual education
promoting Chinese language education through public media
providing volunteer support where required.
EPSB 2021-22 BACK T0 SCHOOL PLAN
We encourage families to read Edmonton Public School Board's 2021-22 Back to School Plan at their earliest convenience.
LaZerte August 2021 Summer News
We hope you are enjoying the summer. Click here for a brief update as we look towards M.E.LaZerte's school year starting in late August.
Congratulations Xavier - Recipient of the 2021 Garth Worthington Scholarship!
Congrats to Xavier for winning the Garth Worthington Memorial Scholarship for outstanding skill in vocal and choral music!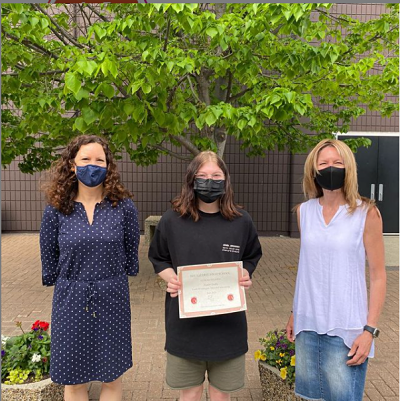 Welcome an International Student Into Your Home
Can you provide a welcoming and caring home for a 15 to 18-year-old international student? Our International Student Program is growing and we need your help. Learn about the benefits of becoming a host family and apply at http://www.whyihost.ca/edmonton. If you have questions about the hosting experience, contact hostinfo@CanadaHomestayNetwork.ca