M.E. LaZerte News

Subscribe to M.E. LaZerte News through
M.E. LaZerte High School Registration Full For 2021-22 - See exceptions below
M.E. LaZerte High School is full in planned classes in Grades 10 to 12 in the regular Program.
We will now only accept resident students who move into the school's attendance area for the regular program.

A resident student of Edmonton Public Schools has at least one parent or legal guardian living in Edmonton who is not Roman Catholic. Non-resident students can enrol in another Division school with space in planned classes.
If you are new to Edmonton Public Schools, you must register online.
Virtual Career Day - Tuesday, April 20 - Need to Know
Virtual Career Day - This Tuesday April 20th is Career Day across the Edmonton Public school Division. High Schools across the division will all be attending a variety of Career related sessions on this day. The schedule, presenter information and digital meet links can all be found at this
site.
This
promotional video
gives students some ideas on how to make the most of their day. Students can also engage on Instagram by following @epsbcareerday2021.
Students are expected to be in attendance for the day. They may attend in-person from their regularly scheduled class or they may attend online from home. Teachers will hold brief attendance check-in meets with their classes in the morning (9:35 am) and in the afternoon (12:45 pm) prior to attending the career day sessions.
Congratulations to LaZerte Student Finalists Over Spring Break!
Congratulations to Sarah Esmail for being selected as a finalist for the 2021 Caring for our Watersheds competition! The CARING FOR OUR WATERSHEDS program asks students to submit a proposal that answers the question, "What can you do to improve your watershed?" The competition requires students to research, plan, budget, write and verbally communicate their proposal containing one realistic solution. M.E. LaZerte High School is proud of Sarah Esmail and wishes her luck in the final round of competition occurring this month!
Congratulations to two of our Cosmetology students who just competed in the Skills Canada regional competition! The amazing work of Kallie Mazurek and Maria Lorenzo (who won a Silver medal at Regionals) has qualified them to compete in the upcoming Skills Canada provincial competition.
Congratulations to Sobiya Siddiqui for placing 3rd, Coral Willans for placing 4th, and Zach Visser for placing 4th in the High School Culinary Challenge last week!
Great work Voyageurs!
Miss our Virtual Open House? You can still visit our virtual open house site!
Please visit or revisit our open house site for information about why LaZerte is the high school for you.
Join us via this link or clicking the image below!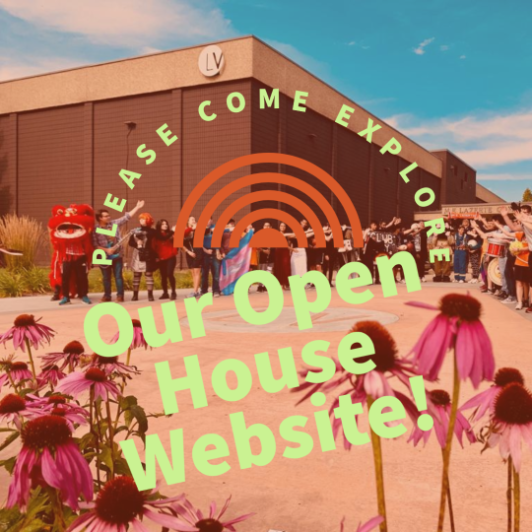 LISTEN, HEAR, LEARN: HONOURING BLACK VOICES (Two LaZerte Students Featured)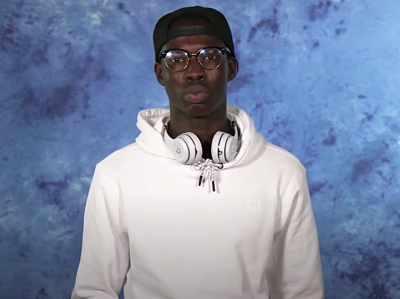 EPSB recently created a video featuring and amplifying Division Black voices for Black History Month, including two LaZerte students, Olanrewaju Lawal (Larry) and Ajak Ngouth!
Listen, hear, and learn from the video here.