School Re-Entry - Need to Know!
Please watch this video regarding protocols for re-entry / learning on-site at M.E.LaZerte.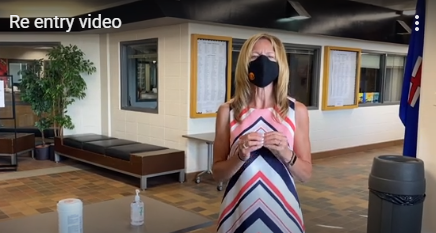 School Re-Entry August 2020 - A Message from Edmonton Public School Board
‌‌
Please read this linked, Edmonton Public School Board document regarding school re-entry for the next school year beginning in late August at LaZerte.
Supply List for 2020-21: What Students Need to Bring
See the picture below / attached document for a supply list for that students will need for the 2020-21 school year.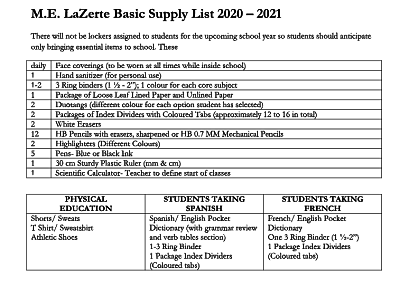 EPSB Student Senators 2019-20 Report to Trustees - Including Lazerte's Own Johanna Lau!
Watch our own LaZerte Student Senator, Johanna Lau (~4:35-~7:39, 11:25-12:03 12:39-13:03, 18:18-18:50, 20:00-20:30, 25:05-25:47, on the video ticker) and other EPSB Student Senators here - footage from the June 9 EPSB Board Meeting!
Community Connections - Food Hampers and Meaningful Reflections
Check out the great work that LaZerte's Youth Worker is doing with the tremendous support of Steele Heights Baptist Church!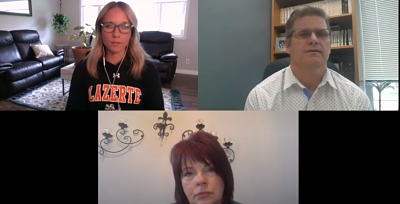 ‌